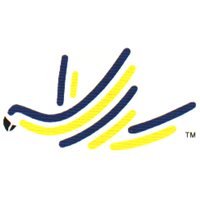 Harrison's Bird Foods are the formulas that provide proper nutrition for your bird's lifetime care. Because the single most important thing you can do for your bird is to feed it right. Harrison's Bird Foods is a family of certified organic, formulated diets that were created by avian veterinarians and nutritionists with the health of your bird in mind. Our formulas require little or no supplementation. Dr. Greg Harrison, the main developer of Harrison's Bird Foods, is a certified avian specialist with 34 years experience in bird care. He has transformed his practice into an avian wellness clinic that incorporates preventive medicine through proper nutrition with Harrison's Bird Foods.

NO REPACKAGING of any Harrison's Bird Foods product or Wild Wings product is allowed. This is our policy; however, this is also a certified organic requirement. ONLY certified organic facilities can repackage certified organic products and maintain the use of the claims and the USDA seal.
---
NOTICE:
We wanted to make you aware of a newly revised Minimum Advertised Pricing (MAP) policy that HBD has adopted and is effective immediately.
Please note that this revised policy applies to all retailers of HBD products in the United States and sets forth a separate MAP pricing structure for retailers who advertise "free shipping" or "shipping included." HBD retains the right to decline to make further sales to retailers who violate this policy.
Two tiers of MAP are in order to fairly address the two prevalent and distinct selling methods:
(1) a standard minimum price and
(2) a minimum price for when shipping is included in the overall price (example: Amazon Marketplace).
Please see the schedule, below, for pricing..
Tier 1 retail MAP
Tier 2 retail MAP, combined with shipping (free shipping).
Violations of this policy shall be determined by HBD in its sole discretion. Please read it carefully. If you have questions regarding this policy, please contact the administrator at
MAP@harrisonbirdfoods.com
or call 800-346-0269 and any one of our representatives can assist you.
Harrison's Product
TIER 1
Retail
TIER 2
combined / free shipping
ADULT LIFETIME COURSE 1lb
$8.49
$16.99
ADULT LIFETIME COURSE 5lb
$32.89
$47.99
ADULT LIFETIME COURSE 25lb
$155.29
$197.99
ADULT LIFETIME FINE 1lb
$8.79
$16.99
ADULT LIFETIME FINE 5lb
$34.39
$48.99
ADULT LIFETIME FINE 25lb
$162.59
$204.99
ADULT LIFETIME SUPER FINE 1lb
$9.39
$16.99
ADULT LIFETIME MASH 1lb
$11.79
$18.99
PEPPER LIFETIME COURSE 1lb
$8.29
$16.99
PEPPER LIFETIME COURSE 5lb
$32.29
$46.99
PEPPER LIFETIME COURSE 25lb
$152.09
$196.99
HIGH POTENCY COURSE 1lb
$10.39
$18.99
HIGH POTENCY COURSE 5lb
$40.09
$55.99
HIGH POTENCY COURSE 25lb
$184.59
$232.99
HIGH POTENCY FINE 1lb
$10.39
$18.99
HIGH POTENCY FINE 5lb
$40.19
$55.99
HIGH POTENCY FINE 25lb
$185.09
$230.99
HIGH POTENCY SUPERFINE 1lb
$10.69
$19.99
HIGH POTENCY PEPPER 1lb
$10.09
$18.99
HIGH POTENCY MASH 1lb
$13.39
$21.99
POWER TREATS
$10.29
$18.99
JUVENILE 1lb
$10.59
$17.99
BIRD BREAD ORIGINAL
$12.39
$19.99
BIRD BREAD OMEGA
$13.29
$21.99